Contributor Post Opal from ApronStringsOwlLady
Welcome to January 2017 – It's January 1st and I'm already thinking about exercise routines, being more organized, less procrastination maybe, maybe finally getting my Etsy arranged as I want it .
How about your – Has the new year got you thinking about any -it's a new year, new you – scenarios?
Did you sign up for a marathon, plan a diet, or reflecting on better choices this year- Are you saving for a dream vacation or a new home?
Do any items in your shop relate to the theme, New Year, New You? We'd love to hear your comments and see your items.
A new us this year. We celebrate our 40th anniversary and we move towards semi-retire. Me going full time on my Etsy shops, and Jimmy moving into environmental restoration. Prescribed burns, wetlands, forests, tall grass prairies. But first, a trip to the beach and some time looking at real estate in warmer climates.
Victoria Webb from Furiousdreams says
 On my second week of full retirement! So excited to be able to devote time to my Etsy shop again and to be painting full-time. Looking forward to exhibiting more and adding new work here.
For now, one of my recent small paintings can enhance anyone's art collection.
2017 is here and I'm going to more of a participant to all my teams one of my goals for the new year. Last summer we cleaned out my in-laws house over 50+ yrs of stuff to clean out and finally cleaning out totes, came across many fond memories and the wife said post this so now the shop is offering Barbie memories for the ladies who grew up in the 1970s…..
I'm still thinking about my new choices for 2017 – is that a form of procrastination or just considered thought?
Oh well…. to help me think there is nothing better than a cup of coffee – or tea, or hot chocolate!!
Once again I face doing the whole of my annual accounts in one go before the dreaded January deadline
I am trying to figure out ways to bribe myself / force myself somehow to do it in sensible monthly chunks, and how can I make this a resolution that lasts past February!
I want to just curl up in bed with this hot water bottle in it's lovely cosy.
Our New Year's resolution is to drink Red Wine and Be Happy! As science is now confirming what we already knew to be true, Red Wine is the Best!
At Design's the Limit, we have a whole section of our shop devoted to Wine and we encourage our customers to drink to good health, in good company, in moderation, and in style with a monogrammed glass! The perfect gift for any occasion and the best gift to give to yourself for all of your hard work in 2016!
I'm so excited to see what 2017 has in store for me! I am working on a whole new set of paintings that I can't wait to share with everyone.. I am also getting a certification in deciphering Heiroglypics – so that's going to fun too. I would also like to take this opportunity to thanks the Etsy CIJ team for being the best and always including me in their posts and blogs. It's really wonderful to be part of such an amazing community! Here is my entry : the colors I chose for this Cat Painting are also inspired by Egyptian Art. I have always felt cats make the perfect muse!
Here's to a golden 2017!
Looking forward to spending more time on creativity and creating in 2017! Learning new skills, improving my process and being ready for seasonal and holiday trends is what I have on my plate for the new year. We will see what time and life will allow but it's great to have lofty goals!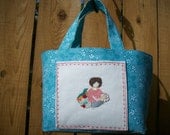 My birthday is on the 8th January!
I have to get started on cleaning out the closets and all that stuff that gets routinely ignored. Fun. but I am looking forward to making new stuff for my shop! Also, crafty stuff that I don't sell – some sewing and some paper crafting – feeding paper to my Cricut!
I use my own calendars to help keep me organized. I have this one printed out and sitting on my desk:
After the wind not blowing my way for the second half of last year, this year I've adjusted the sails and am heading in a better direction! The new me is looking after herself more, learning some new skills and remembering to take some time out to recharge the batteries!
Wonderful submissions, thank you!
My New Year, New You is thinking more outside the box in my paintings and colors that I choose. I've started with this colorful Hippie Owl Paper Towel Holder and I invested in a new water color set to expand my business into even more creative ventures.
I'm hoping to become better organized this year. These small, cute mercury glass vanity jars and help me keep paper clips, buttons or things like cotton balls all in one area. They work well for small spaces and are cute, so it's nice to display them.
Organization is always at the top of my list of things to do…As a crafter and maker of things my studio always seems to be a cluttered mess. I am also a list maker, and that seems to help me stay on track, but the most important thing for me is to be on time. This is a goal that can be easily attained by anyone, with the right equipment. On Etsy, I am a supply seller, so this year I am trying a couple new items, this is one of them: