Contributor post by Elizabeth of CottageCraftsOnline.com
Please join us in welcoming Mary Lovrien of Stock Lane Studio, our featured member!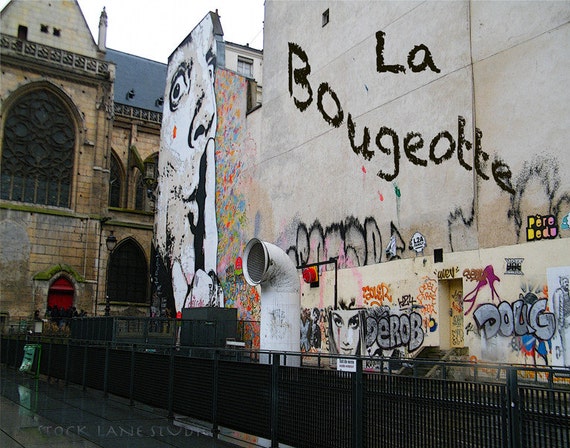 Tell us about yourself.       
I grew up in a traveling family, with all 9 of us moving around from coast to coast and country to country.  We even bought an old school bus, with bunk beds in the back, a mini sink and fridge, and our quarter midget race cars on top!  I eventually married a sailor who shared my wanderlust.  Having lived in two states and four countries and visiting even more, our daughters have grown up with a wonderfully rich perspective of the wonders of the world.
When did you open your business and what make you decide to do so?
I am a teacher by training and I love it.  But after moving around between 2 states and 6 countries, I got tired of having to get re-certified, take more classes, fill out more paper work and work my way up from the bottom every time I moved to a new place. No matter how hard I kicked, I just couldn't get my foot in the schoolhouse door when we first settled where we are now in New York.  And as my husband's job could take us somewhere else in the near future, I decided I had had enough.

My daughters actually thought about opening up an Etsy store and we decided to do it together.  When we were living in Belgium, one of my daughters went on a field trip to Berlin, Germany.  Ho, hum, just another field trip for a 13 year old!!  She came back with some moving pictures of the East Side Gallery street art that is now on the site of the Old Berlin Wall.  We turned a few of these shots as well as other European and Oregon landscape shots into cards and sent them out as gifts to friends and relatives who loved them.  And one daughter decided she wanted to sell them.
Tell us a bit about your products.           
At this point in my life, I have a cornucopia of ideas and photographs that I now want to share with the world.
My high school aged daughters contribute their art, photographs and poetry and they get proceeds from anything of theirs that sells, minus a small handling and managerial fee (I want to teach them the business side of things, that the price of a product involves more than just producing it.  That I have to get paid for my time marketing and managing the site and our inventory).
I also combine my photography into unique word art and greeting cards.
What inspires your work?           
–The world we live in, people, nature, animals and amazing places around me inspires my photography.
–My past experiences also inspire my word art.
–I design signs for sleep deprived new mothers – and fathers, I know all too well what that is like.
–I design unique, quirky and romantic prints and word art for the bride and groom's big day.  I will have to say that a lot of my romantic typography is thanks to my hubby. Just looking at him and some cheesy corny 'lovey' phrase will pop into my head.
–I'm still a teacher at heart, so I also help out those teachers who are looking to keep the halls quiet during testing season.  And when is it NOT testing season these days!!
What are your future goals for the business this year? What is your dream for this business?         
Short term goals:
–Turn a profit and earn back everything I've spent on getting the business running.  That includes, banners for fairs, business cards, printing photos and cards, buying shipping supplies and more.  In the long run, I save money by buying and ordering in bulk and taking advantage of sales when they come up. But the initial overhead is costly.
–Sell an item a day.
–Make my branding visible and cohesive, so we're more than just a store, we're a concept.  That means our store logo, color palate and font, avatar and icon, packaging, labeling, the whole shebang is unique and  easily identifiable.

–continue to reach more shoppers and gain more followers by sharing our story on social media.  That is a stretch for this introvert, and I'm working on how much to share and how to make it interesting.

Extra long term goals:  maintain a profitable business well into my golden years as retirement income.  Keep selling no matter where I am.  There will always be an image to capture and ideas in my head that I need to express.
What makes your business stand out from businesses that sell similar products?
Our shop has a wide price range so college students, new moms and kids wanting to buy something for their parents can afford our art.  And our line of printables puts interesting and artistic pieces into the hands of anyone.  But Stock Lane Studio also has high quality high resolution photography and cards at a slightly higher price.

Our travel art offers interesting perspectives on typical and not so typical places around the world.  So we have photos of Paris, for example, but not just of the Eiffel Tower.  Our photos capture a unique perspective.  And everyone of them has a story to tell.  I hope that our product descriptions convey that.  That is something that I am always working on.

Our typographic prints and word art are quirky, inspirational and motivating.

And every image, every photo, every work of art is our original design.
Tell us a bit about your work space. Do you have a separate studio?
I do have a studio that I share with my husband.  But since he has a work space at work, I have taken over most of it!!  I traded rooms with one of my artistic daughters, so there are still painted murals and word art on the walls.  I kind of like them.  I also have a floor to ceiling window that brings in great light and overlooks our wooded back yard.  I can sometimes see deer or wild turkeys scurrying about back there.  And I can keep an eye on our goofy German Shepherd dog who is usually digging and sniffing around in the back yard.

Essentials for my workspace:
–My desktop computer – most important since this is where I design and edit my photos and cards.
–My backup hard drives for all my projects – I have files saved online and on hard disk just in case
–My closet and shelves where I store cards and prints and my packing material.  I really need to stay organized so I can keep track of inventory.  Visually, I get overwhelmed when it's scattered all over.  So I love my closet where I can keep everything sorted but then just close the door and the room looks clean and uncluttered.  Being able to keep that  closet door closed also keeps the dust away from products.

–Coffee water and tea!!
What have you learned since opening your business that you wish you had known before hand?
–Everyday I learn more about graphic design and photo editing and I love it.  But it is time consuming to figure out on your own, so I do wish that I had taken some design and editing classes before opening the shop.  And I plan on doing that when I catch my breath.

–I am learning more about bookkeeping and filing taxes as a business owner, which is something new to me.

–I have always thought I was creative.  But I did not think I was artistic.  Selling on Etsy has validated my artistic abilities.  I wish I had thought of myself as an artist  earlier on.  It would have given me the confidence to do this sooner.

–I have learned to think like a buyer.  Buyers come to Etsy to find something unique that they can not make themselves, or they don't have the skill, time or energy make as well  as the fine artists and crafters on Etsy.  But our products will not get found in the vastness of Etsy by magic.  As a seller, I have to help shoppers find my products and then make them look so good they will want mine over someone else's (sorry all you other fine Etsy sellers).  This is a work in progress.
Any advice for those thinking about selling on Etsy?
–Persevere.  Don't give up, work to improve your shop when you aren't making any sales.  And read the forums when you are discouraged so that you stay motivated.  The forums have taught me that I'm doing OK even though I haven't sold hundreds of items in my first year.

–Keep on keeping' on.  Once you think you have a listing  just perfect, you will either have to move on and perfect the next listed item, or you will have to go back and re-tweek a listing even though it seems like you just worked on it.  Updating and editing SEO, tags, titles, listing descriptions and photos is a constant process.
When you're not working, what do you like to do to unwind and have fun? Do you have any hobbies?
Well, most of my hobbies are things I have to do anyway, I just happen to like them.  So cooking, keeping in contact with friends and family, photography, attending sporting events (one daughter) and dance and theater events (the other daughter).
I also love visiting museums and galleries, reading, snowshoeing and hiking – the latter is my favorite way to get to know a new place.
What is your favorite quote?
'remember who you are and what you stand for' – don't know who originally said it but my mother always said it to us kids as we were heading out the door.
Where can people find out more about your business?  
To find  out more about our shop on
Facebook:  https://www.facebook.com/SLSnyEtsy
Instagram:  https://instagram.com/stocklanestudio/
Tumblr:  http://stocklanestudio.tumblr.com
Pinterest:  https://www.pinterest.com/stocklanestudio/

I am just now working on a website, soon to come.

If you're in the Albany, New York area, you can find Stock Lane Studio products  at the Happie Place, Lynne Dee's Gallery in East Greenbush NY.
  Is there anything else you'd like to share?         
I'm so glad that I discovered this great artistic venue of Etsy.  And I love learning the stories behind shop keepers' crafts and inspirations.
________
If you would like to be featured, please go to the CIJ Etsy Forum and fill out the questionnaire. Please note you must be a member of the CIJ Etsy team to be featured.