Contributor post by Anna of Unexpected Treasure
Please join us in welcoming Lia Russo  of Ghirlandiamo, our featured member!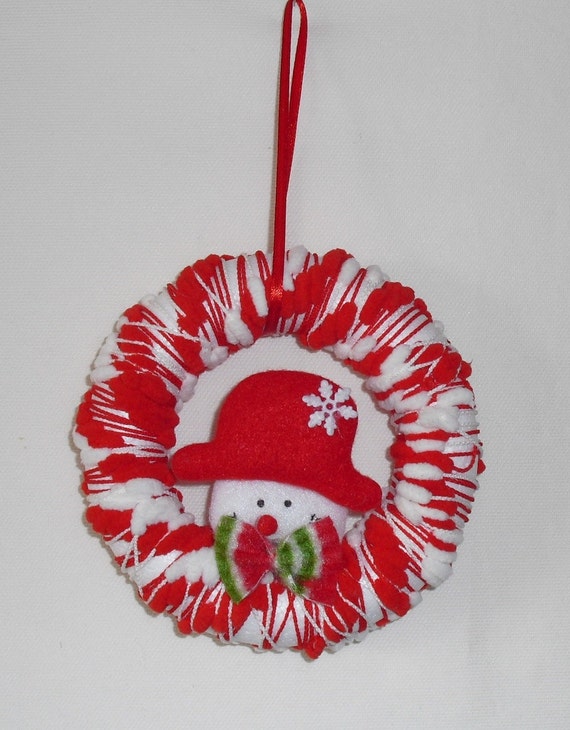 Tell us about yourself.       
I live in Salerno, a beautiful town on the sea in the South of Italy. In "The Devine Comedy", the greatest Italian poet Dante Alighieri talks about a girl – whose name is Lia – who is preparing a flower wreath for herself.  My name is Lia, I'm no more … a girl but I'm fond of wreaths!  That's much more than a coincidence: it was an encouragement!

Since I was a little girl, my mom let me developing my manual skills: I built nativity scene houses with medicine boxes, I prepared " collage" and many other crafts. So, in addition to my job as consultant, I always expressed my creativity by working dried flowers, leaves and other natural elements, to create home décor.  I love nature and I much appreciate its beauty, disclosed to whom are able to look with sensitivity at its shapes and its incredible colors.
I filled up my friends' home – and mine, too, with my wreaths and decorations for many years.  When relatives and friends could not stand any other of my gift….. they suggested me to sell them!
When did you open your business and what make you decide to do so?
So I opened my shop (Ghirlandiamo) at the end of November 2013 and I'm here, on Etsy, trying to seduce you with my creations! That's life: what was just a hobby, now is a job and I dedicate most part of my days to it. When I begin a new decor I generally have not a prearranged design; I only let flow my creativity stream. Among different decorations I work on, I prefer – with no doubt – creating (wreaths)! But besides that, I also create wedding favors, jewel boxes, decorated baskets and so on. For my decors I try using, every time is possible, natural materials. There are so many: wickler, jute, dried flowers and leaves, branches, rope, shells, berries and much more.
Tell us a bit about your products.           
I try to limit at most artificial components, using them only if strictly necessary. My decors are generally one of a kind. For that reason too, I think that a wreath is not only a door decor, (saying that is reducing), but it can worthily stay on a wall, instead of a picture, giving a unique touch, as it's a handmade product! My customers ' opinion is that my works express a smart and cheerful design and completely reflect what people generally expect from a ("made in Italy") product. I do love home décor and I think any home must have a particular touch that can express the personality of people living there. So I hope to give people, buying one of my crafts, a little emotion, that's what I feel every time I look at it.
What inspires your work?           
I'm of course influenced by the place where I live: a town in South Italy, just on the sea, sunny weather and warm temperature. All around me the nature has strong colors. Furthermore I'm very near to Paestum and Pompei, with their great Greek and Roman ruins, testimonials of the most ancient civilizations. All that influences and inspires my works, in addition to my creativity.
What are your future goals for the business this year? What is your dream for this business?         
I hope my creations could reach many countries all over the world, as I'd like to give anyone a bit of Italy through my handmade decors.
What makes your business stand out from businesses that sell similar products?
I think the difference consists just in their origin. Design, style, colors and arrangement clearly express a "made in Italy" handmade product.
Tell us a bit about your work space. Do you have a separate studio?
Unfortunately not yet possible. So as my son lives in London, I use his room as work space! That means when he come home for Christmas and summer holidays, I have to free the room from all materials, what is really a big task, much more than creating and selling!
Where can people find out more about you and your business?
I'm at disposal for any customers request and for personalized decors. For more information about me and my products please visit:

www.ghirlandiamo.com
www.etsy.com/it/shop/Ghirlandiamo
www.facebook.com/ghirlandiamo
Why do you believe people should buy handmade, such as your products, vs. buying mass-produced products from box stores?
As we are surrounded from years by mass-produced products, some people feel the necessity to distinguish themselves by purchasing handmade crafts, that are never equal. Any handmade product has a soul, keeping inside something of the creator, I think. Furthermore many items can be personalized, according to the personality of the person who will receive the object. What else more?!
What have you learned since opening your business that you wish you had known beforehand?
Creating beautiful things is not enough; it's only the starting point. It's likewise important studying SEO, web marketing, how the market place you chose works, how to use Facebook and other socials.
Any advice for those thinking about selling on Etsy?
When I opened my shop on Etsy, I was in a hurry to insert all my items. I was wrong! First of all it's necessary to visit forums and read, read and read about different topics, to avoid mistakes and get suggestions from older sellers.
When you're not working, what do you like to do to unwind and have fun? Do you have any hobbies?        
I like reading and take care of plants (I've a green thumb!). It's also very pleasant for me to take a walk on "Lungomare", the long beautiful promenade on the sea.
What is your favourite quote?        
"Don't take anything for granted." Indeed, every time I forgot it, I was in error!
Is there anything else you'd like to share?        
Etsy is technically a great market place, but first of all is a place where you can meet many lovely people. Some of them are now my friends, counselors, good critics and … admirers!
________
If you would like to be featured, please go to the CIJ Etsy Forum and fill out the questionnaire. Please note you must be a member of the CIJ Etsy team to be featured.