Contributor post by Anna of Unexpected Treasure
Please join us in welcoming Angel Soyars of Lil Love Bugs Creations, our featured member!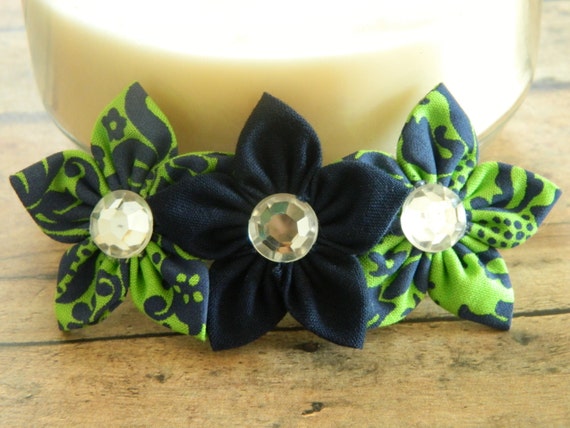 Tell us about yourself       
Hi There! My name is Angel Soyars and I am the owner, creator and dreamer at Little Love Bugs Creations. I am 26 years young and like many of my fellow Etsians, I have the need to "make." I am newly married to my high school sweet heart. By day I am a closet organizer. I started my own closet organization business while I was in college and it's now going on to it's 5th year. I am also a sister, aunt, dog lover, nail polish addict and an admirer for anything colorful.
When did you open your business and what make you decide to do so?
I knew that a traditional 9-5 job would never satisfy me so I had to come up with other options. I started my hand-made business just under a year ago. As mentioned above, I have a closet organization business that I started when I was fresh out of school, so I appreciate and understand the hard work that goes into starting small home based business. Doing what I do, I'm constantly around different fabric, accessories and color pallets. Combine this with being the youngest of 8 (meaning a BUNCH of nieces and nephews) and a love for all things girly, thus Little Love Bugs Creations was formed.
Tell us a bit about your products           
All items that I make for Little Love Bugs Creations were made with my nieces in mind. I am the youngest of 8 kids in my crazy, zoo-like family, so there is no shortage of accessories needed to go with EVERY. SINGLE. OUTFIT. I've recently started diving into selling diaper cakes online, which has worked well with my shop. Like me, my nieces like to coordinate hair accessories with their outfit and I'd like to think that those who shop on Etsy like that too.
What inspires your work?           
I am truly inspired by my nieces. They are at an age where dress-up and costumes are at the apex of what they do every day. They allow their imagination to run wild, so I figure why not do that too? Besides, every girl needs the perfect accessory.
What are your future goals for the business this year? What is your dream for this business?         
Like I've mentioned above, I am a tried and true dreamer. My dream for this business is to be a named that is associated with children's accessories. I am working towards becoming a solid, consistent and customer orientated social media presence. Quite simply, I want to be able to love what I do and do what I love.
What makes your business stand out from businesses that sell similar products?
I think right now with manufacturers seemingly taking over many popular handmade shops, the ability to say that from start to finish my items are hand made by me and only me is a rare form. My items are a balance between affordable and high quality.
Tell us a bit about your work space. Do you have a separate studio?
My husband and I recently bought a new house which is under major renovations. When it is done, I will have my own self-designed work studio. (SO excited!) Being a closet organizer by day means that I hate clutter. I live by the mantra "cluttered space, cluttered mind" so I endeavor to keep my area and processes as organized as possible. I guess you can say I have a few OCD tendencies.
Where can people find out more about you and your business?
Handmade lovers and shoppers alike can find more info about Little Love Bugs Creations on my Facebook page: https://www.facebook.com/littlelovebugscreations
Why do you believe people should buy handmade, such as your products, vs. buying mass-produced products from box stores?
I think that "handmade" is a dying art. Being a part of Etsy feels like being a part of a revival, so to speak. Don't get me wrong, I am a realist. I believe that box stores have it's place, but I think that buying from a small business is an easy way to help boost the economy, support hard working individuals and find something that is truly one of a kind. Some of the best, most memorable things I have ever bought were home made.
What have you learned since opening your business that you wish you had known before hand?
I wish that I had known about the competition. Knowing what I do now I do my best to not compare. My Etsy shop is my journey and no one else's. I do what I can to provide a quality product for my customer and that's all I can ask for. My shop is an ever evolving thing.
Any advice for those thinking about selling on Etsy?
You will never be "fully" satisfied with your shop. You have to be open to change, critique and long hours. LOL
When you're not working, what do you like to do to unwind and have fun? Do you have any hobbies?        
I love yoga! Nothing helps to de-stress like a good yoga practice and cup of tea. My hubby and I are in the process of buying a house, so home decor and remodeling will be in my future, which I love!
What is your favourite quote?        
My favorite quote right now is, "You only live once, but if you do it right, once is enough." by Mae West.
________
If you would like to be featured, please go to the CIJ Etsy Forum and fill out the questionnaire. Please note you must be a member of the CIJ Etsy team to be featured.