Contributor post by Anna of Unexpected Treasure
Please join us in welcoming Sue Koran of Sue's Akorn Shop, our featured member!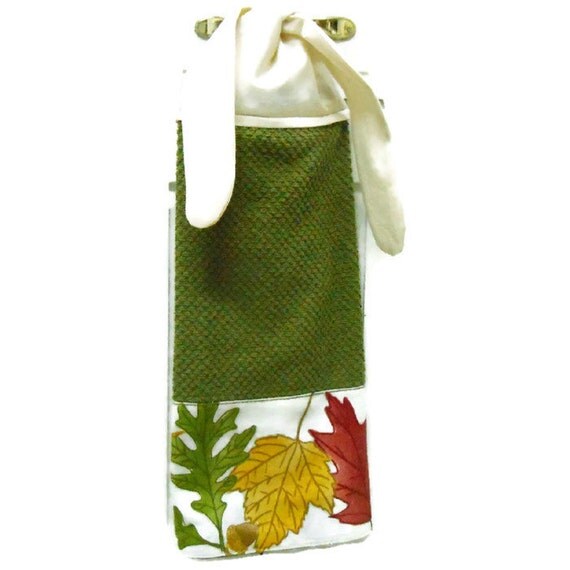 Tell us about yourself       
I am a wife, mom of 4 and Grandma to 4. I love to crate and craft things.  I get satisfaction out of knowing people use and enjoy what I make.
When did you open your business and what make you decide to do so?
I opened my shop on May 28, 2013 after my father-in-law passed away. I named the shop in his honor and it helped keep me busy and helped me deal with my grief with losing him.
Tell us a bit about your products           
SuesAkornShop carries unique handmade towels for every home. The majority are towels that tie on a cabinet or oven handle. But the shop is expanding with a bigger variety and continually adds new ones. Also available is primitive décor as well as some crafting supplies.
What inspires your work?           
My work is inspired by the thought of creating a product that other people want, use and enjoy. Knowing that my items are useful, practicable, affordable and come in a variety of colors and styles inspire me to keep creating more and different styles.
What are your future goals for the business this year? What is your dream for this business?         
I am hoping to get my pictures even better and my goals are to increase sales from what they were last year which was my first year opened.
What makes your business stand out from businesses that sell similar products?
I strive to ship my orders out the same day or the very next day. Branding helps to get people to remember my shop name.
Tell us a bit about your work space. Do you have a separate studio?
I work out of my home. Most of my work is done at the kitchen or dining room table. Sometimes I have an awful lot of stuff scattered all around.
Where can people find out more about you and your business?
Why do you believe people should buy handmade, such as your products, vs buying mass-produced products from box stores?
Handmade products are made with love. I for one buy my heart and soul into my work. I think it just means more when things are not mass produced.
What have you learned since opening your business that you wish you had known before hand?
I wish I would have read the sellers handbook and took a bit more time to learn about good SEO and photography before I opened.
Any advice for those thinking about selling on Etsy?
Etsy is a great platform to sell on. I am so glad I decided to open a shop here.
When you're not working, what do you like to do to unwind and have fun? Do you have any hobbies?        
I enjoy reading and spending time with my family.
What is your favourite quote?        
The best thing about the future is that it comes one day at a time. Abraham Lincoln
Is there anything else you'd like to share?        
Small businesses are the backbone of America. Take a minute to check out these businesses and help people's dreams come true!
________
If you would like to be featured, please go to the CIJ Etsy Forum and fill out the questionnaire. Please note you must be a member of the CIJ Etsy team to be featured.