Contributor post by Natalie
Please join us in welcoming AnniMae's, our featured member!
________________________
Tell us about yourself       
I have ALWAYS had an interest in art as far back as I can remember. I grew up drawing, painting the paint-by-number kits (making them my own by blending the colors), making doll clothes, sewing, knitting and doing other crafts. Art class was my favorite high school class. I took some oil tole painting classes in 1974 and started painting more after that. I learned how to prepare and paint on a variety of media ~ glass, metal, wood; but metal art was by far my favorite. Painting on saw blades, milk cans, hand saws and many other metal farm implements became my relaxation therapy during a really busy time in my life. That and going to craft shows was the highlight of my life in the 80s and 90s! I loved vising with the other crafters and buyers! I still love visiting with people who have like interests and love helping them if they are having a problem with some art form (if I know anything about it).

I used to consider myself a glitter crystal expert too when I had my eBay store. I had TONS of glitter of different kinds and sizes (still do too that I need to list on Etsy); and sold a lot of Swarovski crystals there too! All beautiful! Another love of mine…..sparkle!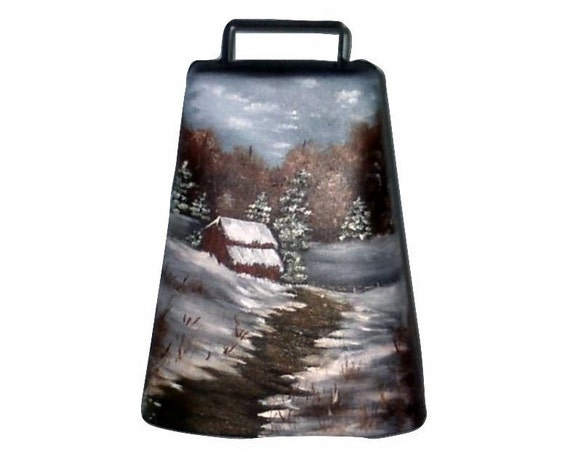 When did you open your business and what make you decide to do so?
I started here on Etsy in August of 2010. I had already been here many times to look at vintage items (jewelry included) and jewelry-making supplies (a lot of my friends were here). I had, by then, accumulated quite a few of my own vintage items that I needed to start selling. This IS the best place to sell things like that, after all. I also had quite a few beads and findings left over from my jewelry-making and egg-decorating days.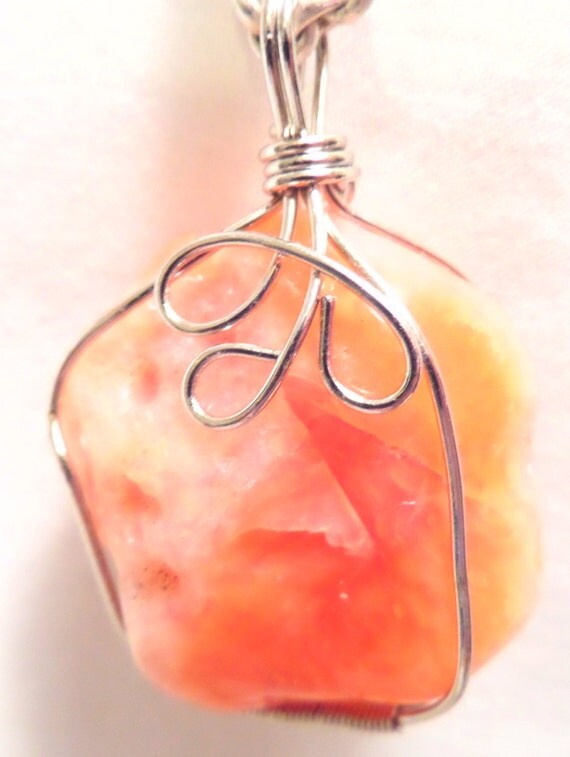 Tell us a bit about your products           
All painted items have been done by me; all decorated eggs and egg jewelry have been done by me. The vintage items are either finds from estate and garage sales or from my own personal collections. The supplies are either left-overs that I don't need or they weren't what I was looking for when I bought them.
What inspires your work?           
My work was inspired by the love of creating or trying new things. I still occasionally love painting a sawblade or a canvas when I find the time. Painting is something that was born and bred in me since I have relatives that were artists. I will always love creating something of my own, especially doing country scenes!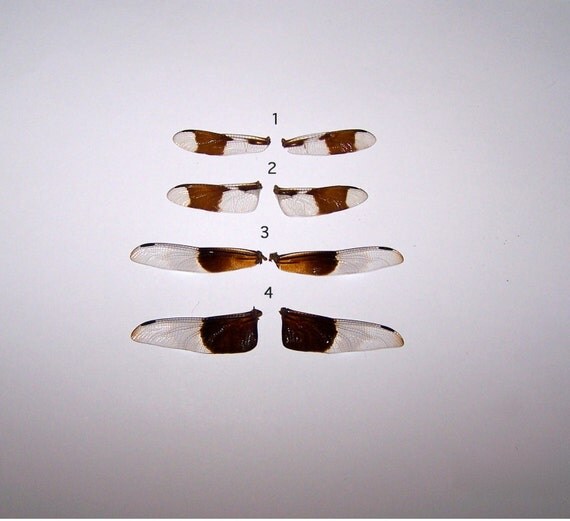 What are your future goals for the business this year? What is your dream for this business?         
My dream is to continue sharing my items with those who love them and maybe create a few more. I also love looking thru all the stores on Etsy to satisfy my own love of the vintage! If I can increase my business enough on Etsy to help supplement my SS income, then I could drop my other 2 stores and the jobs I have outside the home! That would give me MUCH more time to concentrate on my Etsy store alone and REALLY enjoy myself…because then I'd have more time for my art work. That would be a dream come true.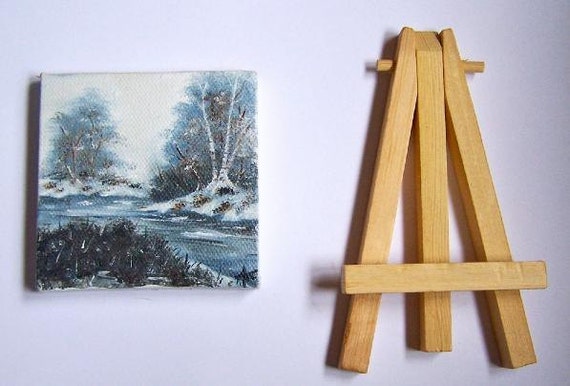 What makes your business stand out from businesses that sell similar products?
I think my painted items, my decorated eggs and my egg jewelry make my store stand out from others, because there is nobody who can copy anything exactly! These are all my own designs; although with some of the painted metal, I saw a picture and did my own thing with it. I love country themes and shabby chic/vintage…but NOT on metal or canvas!
Tell us a bit about your work space. Do you have a separate studio?
I have a room in my home that I've turned into my studio. Also a couple of rooms next to it for storing my treasures and packing material. They are rather messy areas sometimes, but I know where things are even if nobody else can find anything. The saw blades, hand saws and other art adorn my walls and corner spaces until they are sold.
Where can people find out more about you and your business?
There is a little more about me on my Profile page and my About Me page, but I don't mind answering questions through e-mails either. If I had the time, I'd have a blog page, but I don't have it as of yet.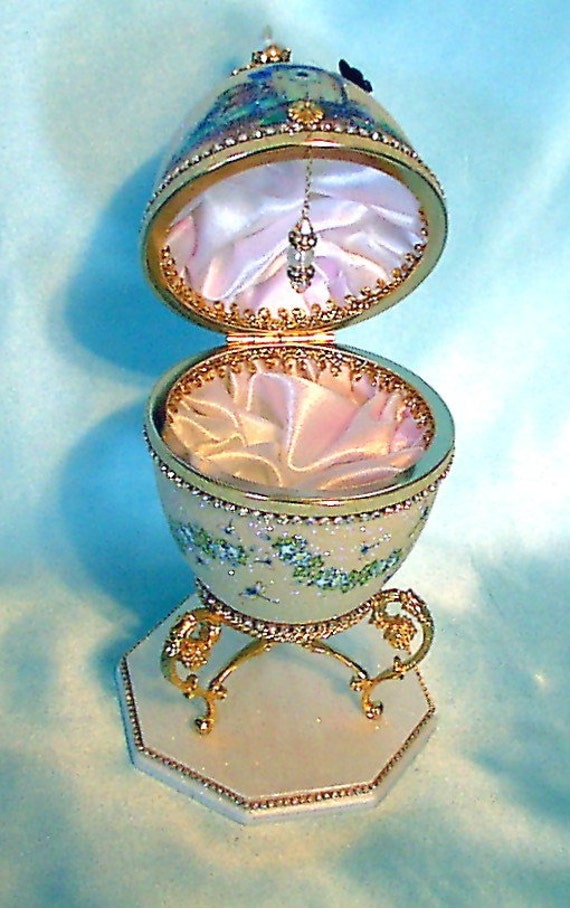 Why do you believe people should buy handmade, such as your products, vs buying mass-produced products from box stores?
Who wants something that someone else has? Especially if it is identical! I can't do that even if I try! I can do similar, but NOT exact! That's what is so great about handmade!! Each piece is unique in itself….as it should be with handmade!
What have you learned since opening your business that you wish you had known before hand?
I wish I had known more about how Etsy works when I first joined, and I wish that I had more time then to concentrate on my store. I'm gradually learning the ropes and gaining more and more followers, but it does take time! I wish I had more time to do what I need to do faster. My store is a work in progress.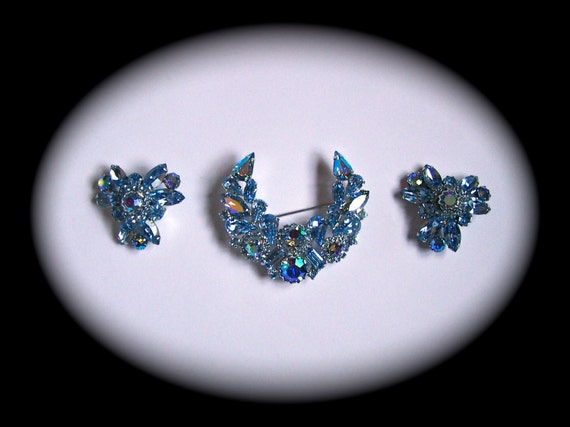 Any advise for those thinking about selling on Etsy?
Definitely do it! You won't know what you've missed if you don't at least try! I think I've talked several of my friends into opening an Etsy store.
When you're not working, what do you like to do to unwind and have fun? Do you have any hobbies?        
My hobbies ARE my work! But I unwind by playing solitaire (different types) on my i pad, or just watching tv without my laptop in my lap. I also help my hubby out on our small cattle ranch and help a couple of friends out with cleaning their houses now and then. It's a chance to get out for the day and do something different for a change.


________
If you would like to be featured, please go to the CIJ Etsy Forum and fill out the questionnaire. Please note you must be a member of the CIJ Etsy team to be featured.